What's New?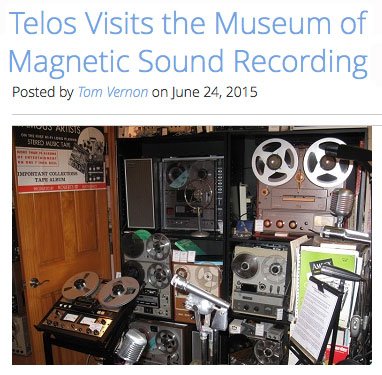 Tom Vernon releases profile of MOMSR on
The Telos Alliance blog

---

MOMSR interview with Ray Benson Asleep At The Wheel and so much more! Go to Interview

The University of Texas School of Architecture Interior Design Class taught by Assistant Professor Tamie Glass received their Final Reviews on May 14, 2015. The Spring 2015 class project used MOMSR as their project. - more information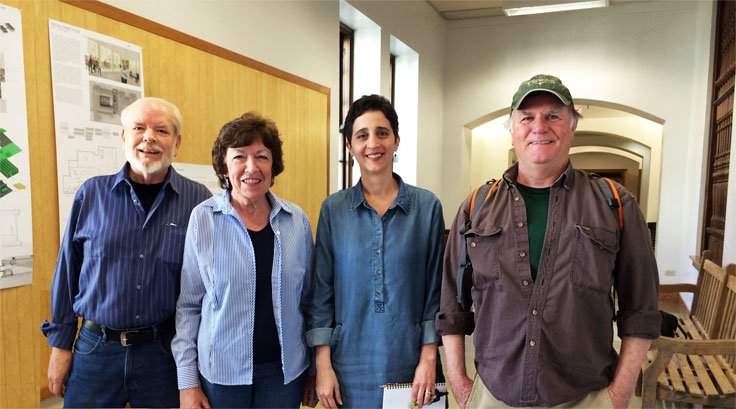 Martin & Chris Theophilus with Tamie Glass and MOMSR Board member/Architect Lloyd Cates
---
An interview with Jerry Tubb and Nick Landis
at Terra Nova Mastering Studios, Austin, Texas Go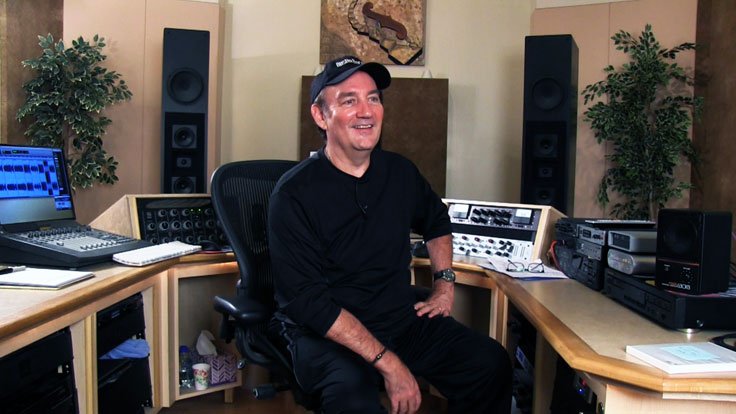 MOMSR profiles
Lisa and Freddy Fletcher of Arlyn Studios Go
---
Founding Members
the Metzner family
We are saddened to learn about the passing of Robert G. Metzner on December 21, 2014.

View his Son Richard's page about his Dad

MOMSR's Stories section on Roberts Recorders

---
Space Rehearsal and Recording Studios
Dr. Eric J. Porter, MD. - vintage collector
Jon Neiss - Texas Music Magazine
Jim Swift - Austin radio/TV personality
Ed Helvey- Audio Producer & Audio Systems Designer and Integrator
More donors
---
---

---
Created in 2012, the Museum was established to provide a permanent public non-profit museum that preserves the history of sound recording.

The Museum will include historical/educational displays that trace sound recording tech from the 1800's through acoustic, magnetic and modern digital recording technology. To provide perspective, there will be specific interactive displays to show how sound recording evolved and how it has impacted: broadcasting; education; film, games, music, science and video.  

In addition to displaying and demonstrating recording devices from throughout the history of audio recording, MOMSR will profile significant inventors, manufacturers, engineers, producers and artists who created and benefitted from the technology.  

This is especially important given Austin's being the "Live Music Capitol of the World."  The Museum will have areas that can potentially celebrate the lives of iconic Austin & Texas folks including: Willie Nelson, Stevie Ray Vaughn, George Strait, Dan Rather, Cactus Pryor and others who folks recommend be included.  

The Museum will be internationally inclusive with devices from around the world.  

Our goal is to join with other Austin and Texas collections that will enhance the broad appeal of the Museum.  We envision a world class museum that will become a major destination facility for Austin.